WINDSCREENS
Bridge Windscreens has a policy of 'Repair First', where our first option if at all possible is to repair your windscreen rather than replace it. However, this is not always possible for varying reasons.
Most vehicle owners have comprehensive insurance cover on their vehicle and use this to cover the cost of a windscreen replacement, particularly given the complexity of modern glass and its considerable expense.
MAKING AN INSURANCE CLAIM
Making an insurance claim can be one task that you may find a little daunting. Bridge Windscreens can help take a lot of the stress and difficulty out of this process.
We deal with all insurance companies so we can help lodge the claim with you, or at least advise you in the process.
Often, within a few minutes we can confirm your claim has been accepted.
If you do not have insurance cover, then Bridge Windscreens can provide you with a competitive quote.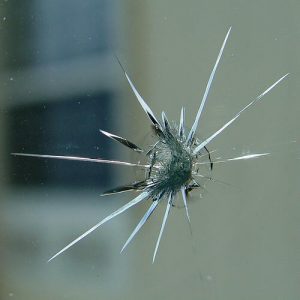 Front and Rear windscreens are an integral part of the motor vehicle, both being a major strength factor of the roof through being bonded to the vehicle with a urethane sealant.
It is very important that the replacement of any windscreen is performed correctly as incorrect fitting will greatly impact on the occupants of the vehicle in an accident.
At Bridge Windscreens, our technicians are trained thoroughly  and continually to ensure a professional glass fitment occurs.  As windscreens become more complex, our workshops and vans have all the latest and up to date tools and equipment and access to a worldwide database of technical knowledge on all motor vehicles at our disposal.
WINDSCREEN REPAIRS
When you're driving down the road and a stone hits your windscreen out of nowhere, it can take a few moments to overcome the initial shock.
Once you have calmed down, you start to wonder – how long until it becomes a full crack?
Fix it before it becomes worse!
The good news is that a large percentage of windscreen chips can be repaired. The repair process returns the strength back to your windscreen and will stop the chip from growing larger, preventing the need for a full replacement.
Repairing instead of replacing your windscreen means you can save time, money and also save the environment – with less glass going into landfill.
Ask one of our  experienced team members to assess the damage and provide you with the best advice. They'll let you know if your windscreen can be repaired instead of replaced.
A number of factors contribute to a chip turning into a crack, including:
Ambient temperature inside and outside your car
The road surface you're traveling on
The speed you're traveling at
The location where the stone or object has struck
The type of break that has occurred
Unfortunately, the majority of small 'chips' will eventually get larger. This means your vehicle won't pass a roadworthy inspection.
Fast, Easy Windscreen Repair
The best results for chip repairs occur when the damage is fresh, clean and free of contaminants such as water and dust.
A chip repair will only take 30 minutes and you can drive away immediately afterwards.
Have your insurance policy details handy and you may be able to claim the repair on your vehicle insurance. Our friendly staff will even help you make your insurance claim.