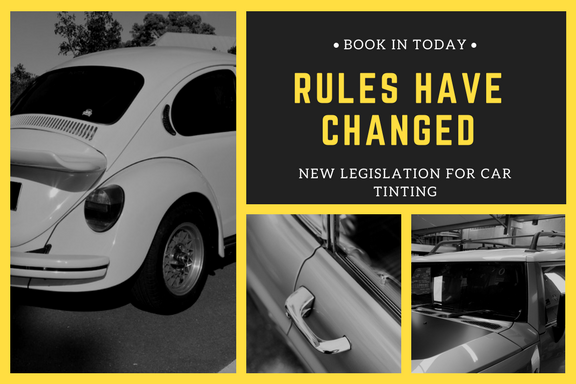 Here at Tint4U we often get asked if we can make the back windows of a vehicle 'blacked out', or just tint the car "darker than legal".
We like to look after our customers and their wellbeing, so our answer will always be "legal only sorry". The reason for this is because if you are in an accident and your vehicle is defective (due to the window tint), you can be held accountable and so can we. It not only is against the law but it obscures your vision out the windows – especially at night.
Did you know that your insurance company may not accept a claim if your windows have illegal tint? Many people do not realise this and it can be a very expensive lesson to learn.
So what can we do you ask?
Well! As of 16th March, 2018, we can now legally tint your front windows with 35% VLT (visible light transmission) and any windows behind the driver's seat at 20% VLT on passenger vehicles. Previously, South Australian legislation since January 2010 was that all window tint film on a vehicle was required to be no darker than 35% VLT. This means that you can have slightly darker windows on the back windows and rear windscreen than on the two front door windows like the picture below.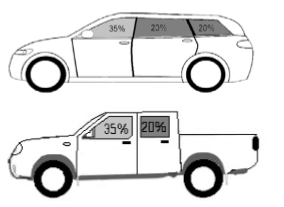 For more information please see:
https://www.sa.gov.au/__data/assets/pdf_file/0003/7158/Window-tint-factsheet-Ver3a1.pdf