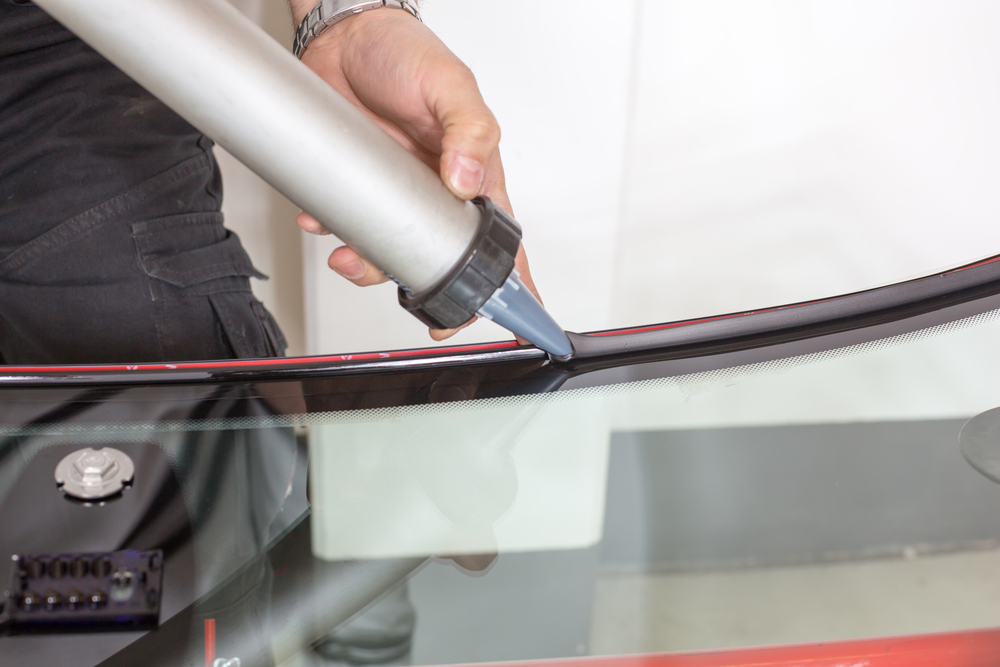 Windscreens in automobiles today are a far cry from vehicles manufactured around 100 years ago.
Windscreens in mass produced automobiles in these early model vehicles, were often made of normal float glass.
Float Glass
The name float glass originates from when the glass was floated on a bed of molten tin. This enables a higher clarity finish to the glass similar to what you would see in your house windows.
This type of glass was quite unsafe and so the scientist researched and created a new type of glass which we now know as toughened glass.
Toughened Glass
Toughened glass is normal 'float' glass that goes through a furnace and subject to rapid cooling. The glass is then rapidly cooled with forced air drafts while the inner portion remains free to flow for a short period. This gives the glass very strong impact resistant properties.
You may know and have seen toughened glass from its peculiar properties of breaking into little cubes when stressed. Glass manufacturers were also able to produce toughened glass for Windscreens with an area immediately in front of the driver that broke into larger cubes. This enables the driver to still see through the glass window after it has broken. This was referred to as zone toughened glass.
Around the 1960s toughened glass was being phased out for Windscreen use and replaced with a new type of glass called laminated glass.
Laminated Glass
Laminated glass is a type of safety glass that holds together when broken. The glass is constructed from two layers of normal float glass with an interlayer of polyvinyl butyral plastic.
When this glass breaks it has the characteristic of a spiderweb crack pattern or a small Bullseye type break. This is due to the interlayer being the only layer that breaks under most normal circumstances, whilst the interlayer and internal layer of glass holding the rest of the windscreen together.
Windscreen Glass Shape
During the period of toughened glass, windscreens went from being mostly flat to being curved in shape. This enabled for greater strength in the glass and for better design in motor vehicles.
Damage & Repairs to Glass
When toughened glass shattered it needed to be repaired quickly. Now with laminated glass the imperative for it to be repaired straight away has diminished.
In saying this, when laminated glass has a fracture, the glass is weakened and will need replacing. The crack can develop into something much larger, there by weakening the whole glass.
Laminated windscreens have been around for many years now and will continue to do so for a while longer. However, technology will advance and manufacturers are currently looking at hybrid laminated glass that incorporates glass and polycarbonate plastic. This provides further weight reductions with increased strength.
Modern Cars & Vehicles
Modern vehicles these days have become much more complex. These modern windscreens have lots of sensors attached to them. These sensors include rain sensors, collision avoidance cameras, lane change sensors and acoustic properties. This has made the need for the windscreen to be fitted correctly and by an expert more imperative.
In my next blog I will talk about the change in fitting styles for Windscreens in vehicles over a century ago to modern day. Look out for my next blog.